The past year has lent itself to bold new design moments that began with happy hues, flirted with Art Deco, grappled with Barbiecore-meets-home-decor, brought back the mythical furry floor fad, and catapulted into a new maximalism (viva la vita excessive!). And going into 2023, no space is whetting our collective appetite for what will be in vogue, decoratively speaking, more than the kitchen. Witness the rise of fluted cabinets, upholstered banquettes (how precarious!), beveled anything, and statement stone backsplashes—all a refreshing departure from the white-on-white-on-beige look that set Instagram alight for an impressive number of years (RIP). To help with whatever your reason is to be in the know, we spoke with the industry's top trend predictors who all agree that this year, dining in will be as extravagant as the occasional night out. Here are the top 10 kitchen trends that will command our culinary spaces in 2023. Bon appetit!
Color Will Dominate Our Domiciles
After years of no-show, barely-there white-and-brass backdrops that were becoming a bit depressingly zeitgeisty, a pent-up period of sobriety is closing in on us, supplanted by an unbridled indulgence of color. "The white kitchen is finally over!!" exclaims designer Robert Couturier, who, in a recent project, matched the checked kitchen floor to the red of a cock's comb. "Gone are all-white Insta-famous kitchens," adds potter and designer Jonathan Adler. Cue kitchens drenched in full-fat happy hues, peppy prints displayed with irreverent abandon—even flooring that upends the pieties of Design 101 (can there be too much of a good thing?). Think yellow lacquered kitchen cabinets, flamboyant pendants, and geometric mosaics.
Some, like interior designer Hilary Matt, hold that white kitchens are here to stay but with a splash of colorful flourishes. "Designers are getting more creative with adding personal flair through alternate shades of white and pops of color in features like panel-ready appliances, decor and furniture," she says. The latest colors du jours? "Deep colors such as greens and blues with metal finishes in stainless and brass options are the big trends that provide long-term appreciation," says Middleby National Sales Trainer Rick Rasor. Caesarstone's Lori Shapiro agrees. "In keeping up with the nature-inspired designs, we have seen green become a must-have color in kitchens lately." Rasor says he's also seen an uptick in matte black appliances, which provide a sultry contrast to any pop of color.
Statement Stone Backsplashes Are the Slab of Choice
This year, we're all about matchy-matchy—but we're not exactly pairing floral tiles with corresponding curtains à la Grandma Donna. "I have recently been doing a lot of slab backsplashes that match the countertop, for a cohesive look," says Matt. "This has been a huge shift away from the traditional tile that can break up the look of the space." It's sleek, it's minimal, and it's taking kitchens by storm.
Designer and Queer Eye star Bobby Berk agrees. "For both countertops and backsplashes, we're seeing unique and uncommon colors, along with bold patterns and veining," he adds. "In particular, Calacatta Viola marble, which has beautiful mauve and burgundy coloration, is definitely having a moment." Whether done in the strikingly veined Calacatta marble or a sophisticated "noir" stone slab (or quartz, for that matter), these glamorous unbroken planes (made from a single material) create an ultraluxe look that can make the most logistical of spaces oh-so-elegant.
A Secondary Prep Kitchen Is on Everyone's Wishlist
Truth: For today's homeowners, a self-functioning prep kitchen—even more so than that renovated 1956 Austin-Healey—is the ultimate self-indulgence. It's an ancillary space, immediately accessible from the main kitchen, that works as an additional work zone for food prep. "From back kitchens to butler's pantries, alternative workspaces are rising in popularity, adding functionality and allowing consumers to complete separate tasks by serving as a second prep kitchen," says Jeff Sweet, corporate manager of product marketing at Sub-Zero, Wolf, and Cove. "With the option of being transitional or closed off behind doors, these secondary spaces can house everything from additional refrigeration and warming drawers to built-in coffee systems, wine storage, dishwashers, and more."
In fact, people are thinking even further outside the traditional kitchen "box" by extending the hearth into other parts of the home. "What were once kitchen-only appliances, like the Sub-Zero undercounter refrigerators, are making their way into bedrooms, home offices, and bathrooms for added convenience," says Matt. Whether it's that spacious second prep kitchen for when the mother-in-law visits, a custom cocktail bar moment in the study, an outdoor kitchen, or a drawer fridge in the primary suite, it's clear that we're reimagining what it means to dine in.
Fluted Islands Are Making Huge Waves
Fluted detailing is all the rage right now, it seems. Used on everything from drawer-front motifs to wall paneling, this pleasing repeated scallop-shaped ridge design that harks back to early Egyptian times adds warmth and texture that is bold without being too noisy (with a small dose of Art Deco vibes). Little surprise, then, that designers are having their fun with it in culinary spaces (and even making a splash at this year's Kips Bay Dallas showhouse). "I have to admit, I'm not a big fan of trends, but when I see a good design idea that shakes things up, I'm all ears—and for me, that new trend has to be fluted kitchen cabinets," says interior designer Kesha Franklin. "Add in curved edges and you've got my attention. This kitchen cabinet design can be used in natural wood finishes in modern homes or painted in transitional spaces. It adds warmth, depth, and interest to the kitchen, and it's a definite conversation piece in the heart of the home."
Double Islands Are the New Single Must-Have
There's always that short-lived trend that survived on pure sensationalism, but the jury's still out on this truly bespoke fad that has been denounced as excessive. Nevertheless, the case has been made: Why have one island when you could have two? The thinking is, one island is for food preparation and the other for guests to gather around. This appeals to the committed gourmands who view cooking as a performance art and like to entertain. It doesn't hurt that the storage potential this offers makes a CubeSmart facility look like a dollhouse by comparison. "All around it's a win-win," says HW Interiors' Heather Weisz. "Aesthetically speaking, double islands often create a sight line to an important focal point in the kitchen such as a beautiful range or hood wall. Functionally speaking, family and friends can be close enough to converse, laugh, and feel connected while staying out of the chef's prep space."
So if you happen to have 145 square feet of unused kitchen space and a gaggle of hungry friends who watch The Great British Bake Off for fun, we have a kitchen remodeling project for you.
Tailor-Made Storage Is the Hottest Organization Obsession
Customization is the new luxury. Because nothing says "deluxe" quite like a tailored, built-in spice rack. Just ask Cella Jane founder Becky Hillyard. When designing the 328-square-foot kitchen of her newly built home, she opted for white oak built-ins and sliding panels that fit her spice jars and cooking necessities with a precision that would satisfy the most OCD of Home Edit fanatics. "I basically have everything I need for cooking behind those sliding panels," Hillyard says. "I love that the panels give me the option to have a clean, seamless kitchen but also a highly functioning kitchen." In fact, Middleby Designer Services Manager Stacy McCarthy tells us that the luxury storage trend made waves with their design council, which met this week to discuss projected trends. "Beautiful exterior cabinetry that serves very specific purposes around the appliances such as hand spice drawers, oil drawers, and technical cabinets are all the rage right now," McCarthy says. "It can be integrated with the range to create an all-in-one luxury island similar to what a high-end restaurant would have."
Tile Is Having Its Renaissance Moment
For the naysayer who might question the aesthetic charisma of something as prosaic as tile, we'd advise you to keep an open mind as these repeating bibelots are enjoying an artful resurgence. "The top kitchen trends going into 2023 can be summed up in three words: tile, tile, and tile," says Jonathan Adler, who tells us he's so turned-on by tile that he launched his own collection this year with Lunada Bay Tile. His advice to the tile-interested? "Embrace your inner hippie and try something organic and craftastic. Pair rich wood cabinets in teak or walnut with a textured tile backsplash and you won't look back."
The Statement Appliance Is Back with Flair
When it comes to appliances, people going into 2023 are very polarized on how they want these functional necessities to inhabit a space. "Consumers are looking to integrate their appliances seamlessly within their kitchen design, whether that be a sleek modern kitchen with hidden appliances or something more traditional where the appliances make a statement," says Sweet. This is manifested in two very different looks: either an invisible wallflower-like fridge that's tucked ingeniously behind cabinet panels—or a bold, loud-and-proud, statement fridge that is turning more heads than that piping hot beef Wellington showpiece you just took out of the oven.
In fact, Pinterest searches on "refrigerator art" were up 90 percent this past year, according to Pinterest's home and design creator management lead, Jeremy Jankowski, who says he doesn't anticipate this trend will slow down anytime soon. "People are turning a lot of norms on their head and are no longer afraid to take some risks in expressing themselves, especially in the home space, where we're spending a lot of time in work-from-home life," he says. "It's a form of maximalist self-expression that embodies the '70s but is really its own movement. And so, soulful spaces are emerging with free self-expression." All hail Barbie-pink food vessels!
Vintage Is the New New
The sustainability-minded kitchen-dwellers of the rising generation are also putting their decorating decisions where their mouths are, according to Jankowski. "People are finding new ways to honor old stuff in their homes," he says. "While previous trends dictated that you would remodel and take everything down to the baseboards, we're seeing that Pinners are rejecting the mass-produced and taking care of an already-owned space with an authentic story behind it." Goodbye, aspirational cabinet overhaul. Hello, inventive cabinet refacing (compliments of Grandpa's storage shed).
Designers Have a Soft Spot for the Built-In Banquette
And finally, we're throwing caution to the wind here and prioritizing our comfort, red wine in hand or not. "The trend of incorporating the kitchen with living and dining continues," says Robert Couturier. "Lots of banquettes, bookcases, and coziness." In designer Augusta Hoffman's latest design project, an Upper East Side apartment that boasts a snug banquette (in a Schumacher Rocky performance velvet, of course) just off the kitchen, it takes little convincing to relate the allure of a comfortable kitchen corner. "In a New York kitchen, you can go one of two ways," Hoffman says. "One would be a very practical kitchen with stain-resistant seating and stainless steel everything. The other route is to layer and bring in molding and warm tones and elements of fabric. And who can resist that route?" So go ahead, buy a good textile cleaner and cozy up a nook in your culinary space.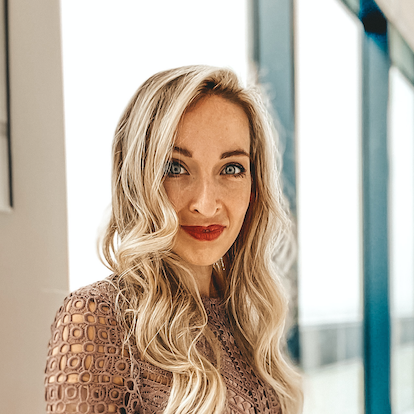 Assistant Digital Editor
Rachel Silva, the Assistant Digital Editor at ELLE DECOR, covers design, architecture, trends, and anything to do with haute couture. She has previously written for Time, The Wall Street Journal, and Citywire.